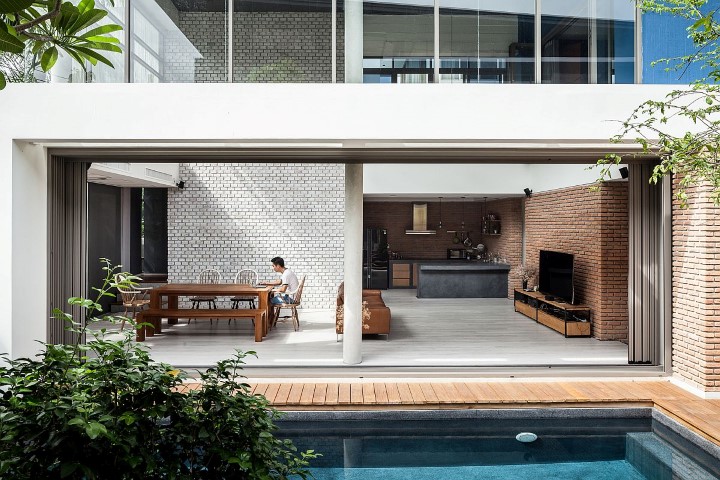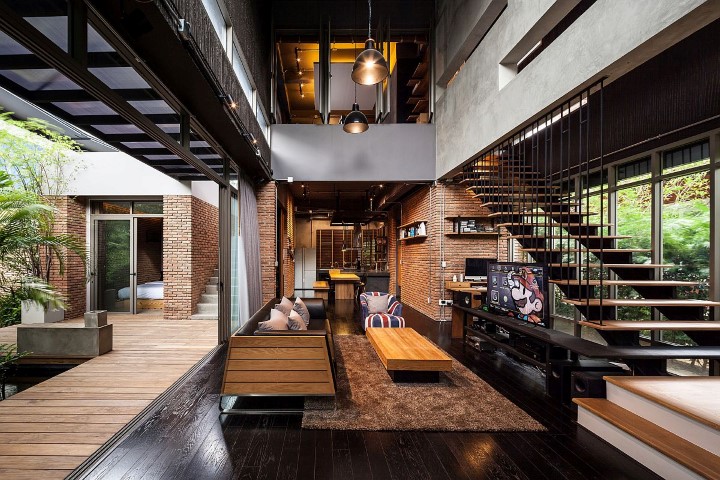 Inspiring houses located in Bangkok
You need to see these awesome inspiring houses located in Bangkok. It's definitely a perfect job by Alkhemist Architects. They were designed for two brothers who wanted to live close to each other.
''The two independent buildings are connected by a common patio and pool area, and the living area of one is visually connected with the other using sliding glass doors.''
Check them  out & get inspired 😉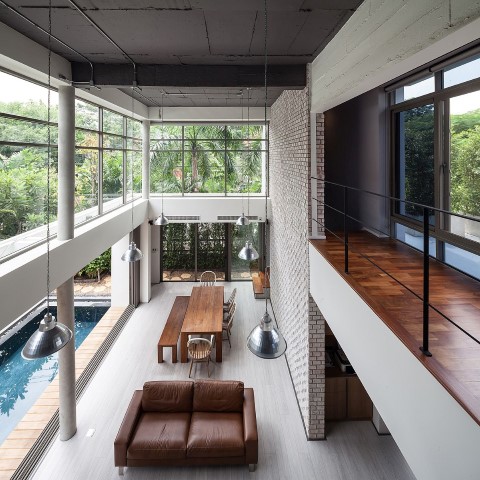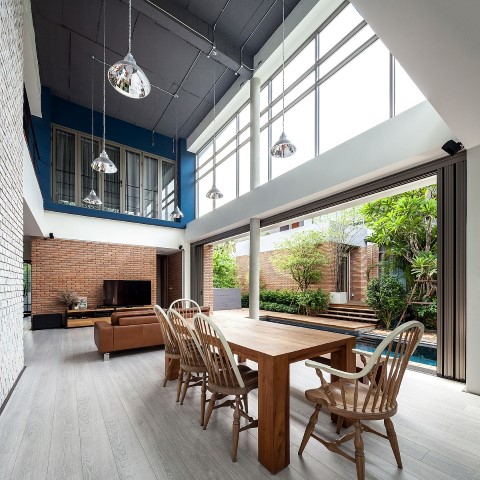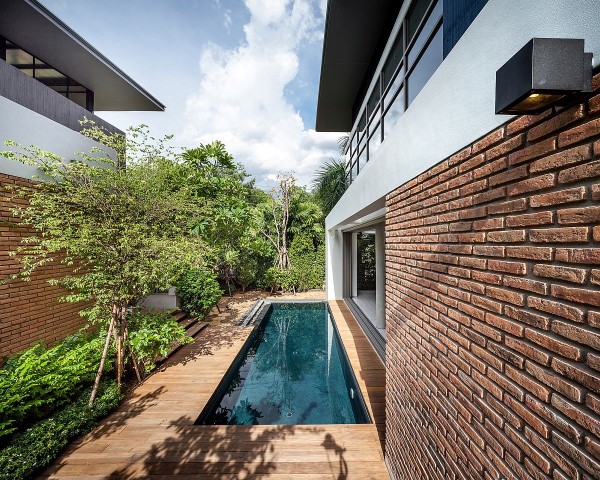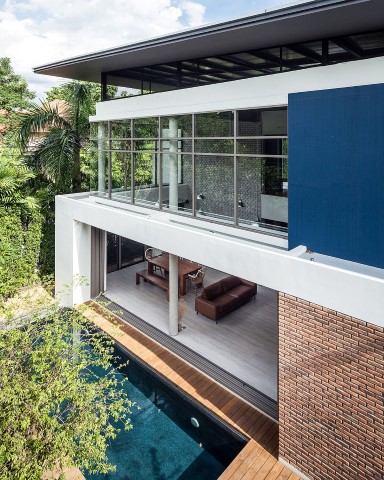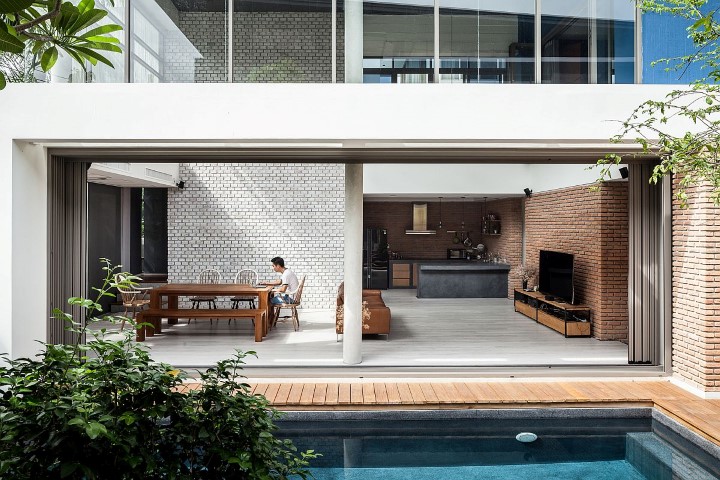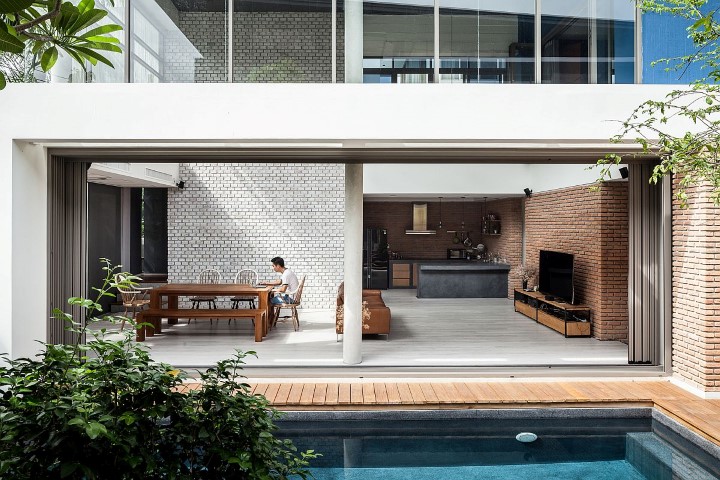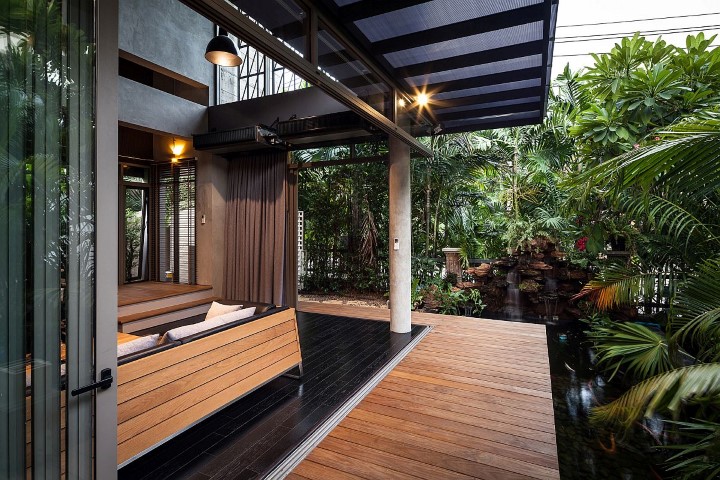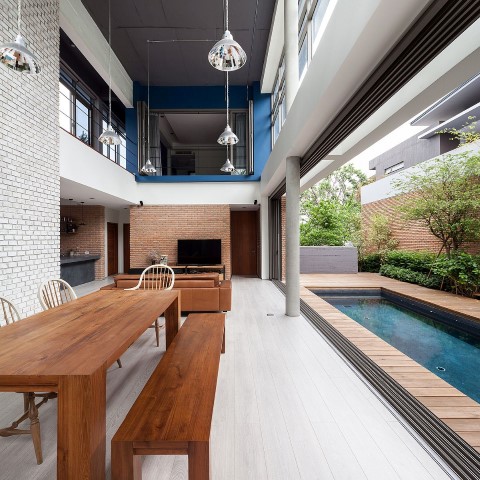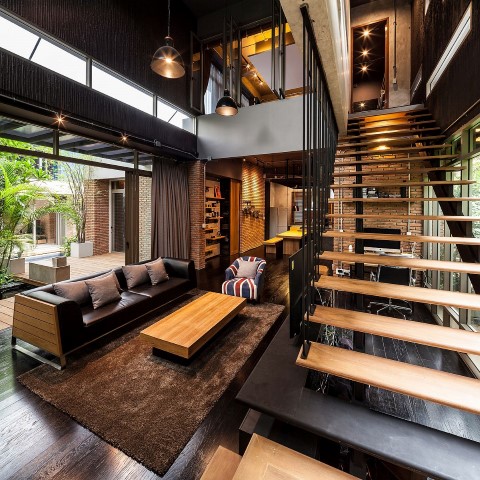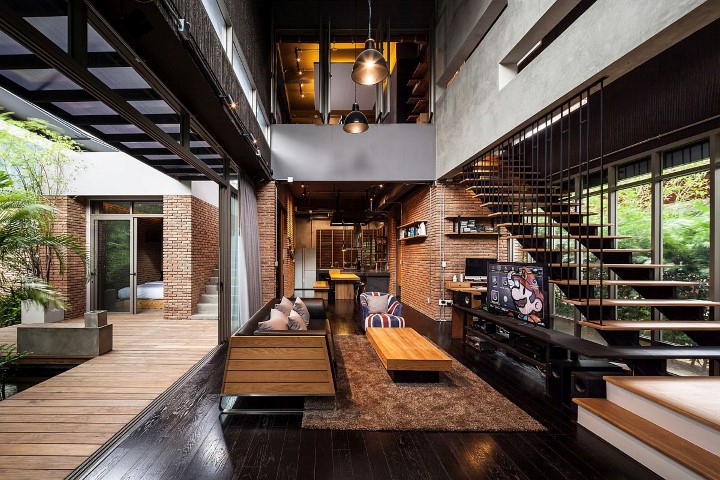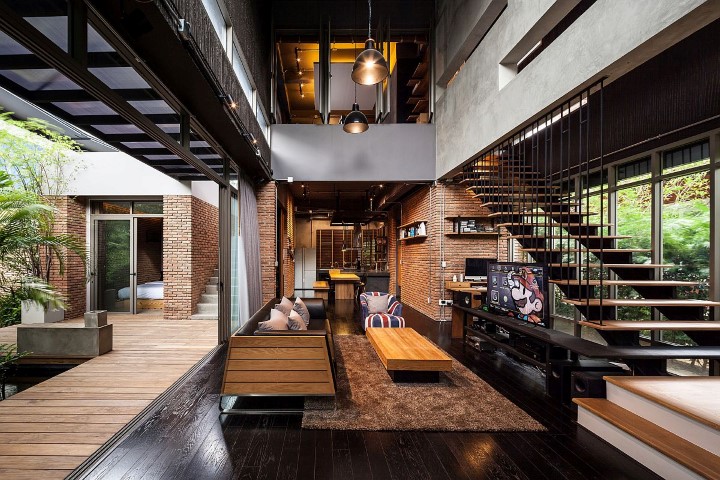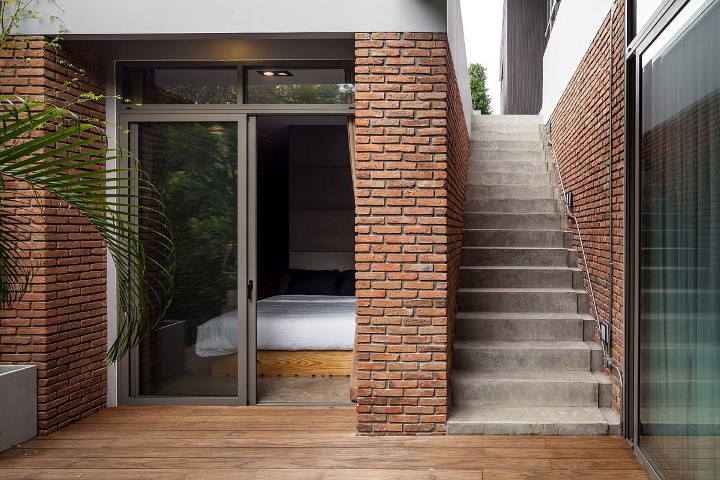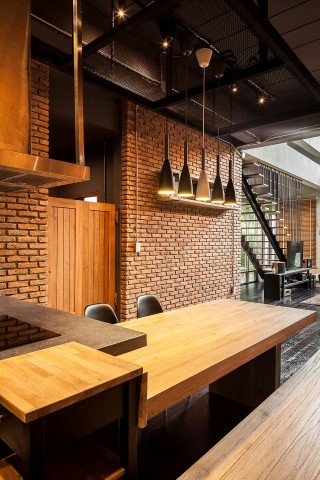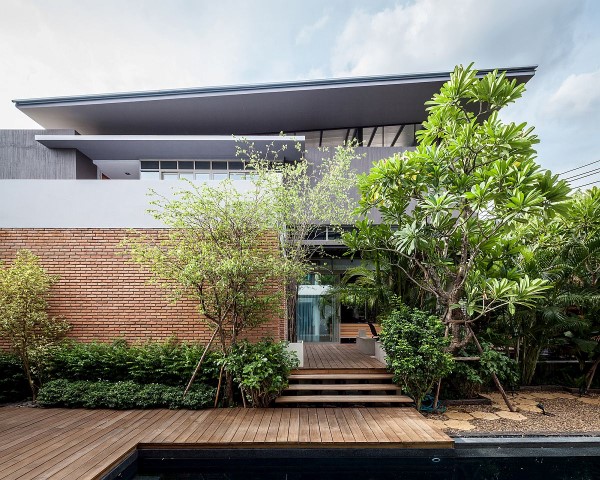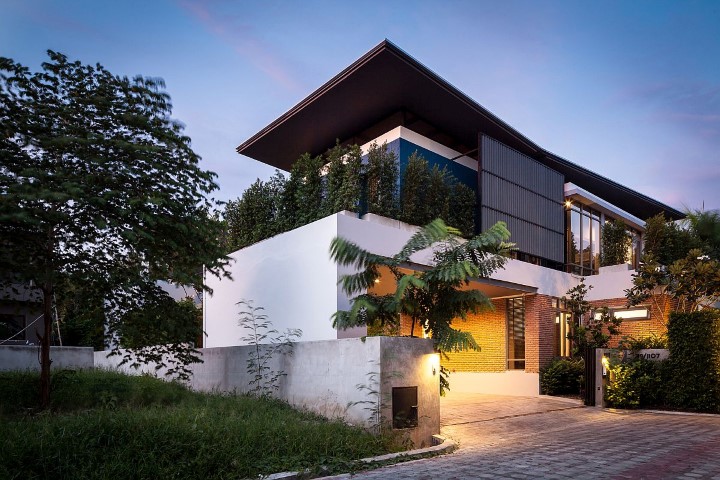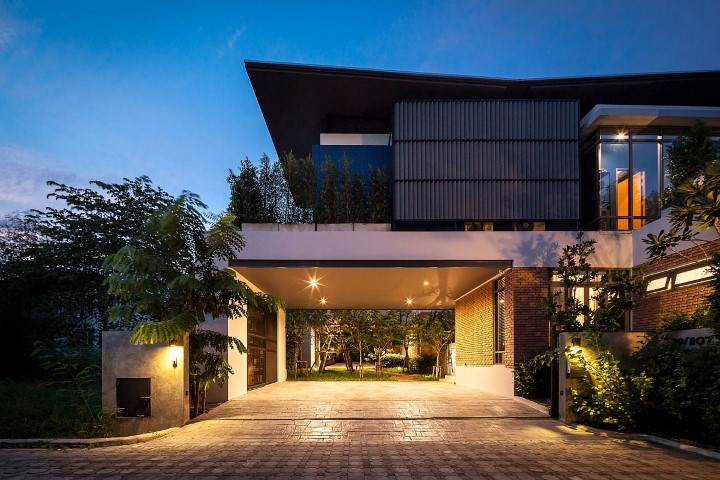 More details about the project you can find here.
Photography: Ketsiree Wongwan
If you liked this house, I'm sure you will also love this cool home from Portugal 🙂